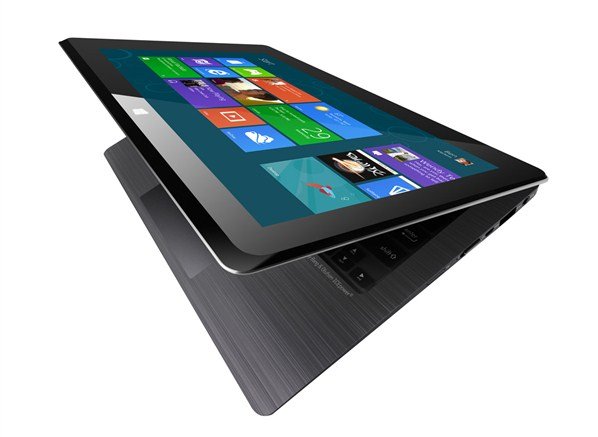 Just after the release of Windows 8 Release Preview several companies are in race of launching devices like Laptops, Tablets specially made for Windows 8. In the same race Asus revealed Asus Taichi, a Windows 8 Ultrabook with a dual screen display. Its a laptop cum tablet meant for Windows 8 with a bold and exciting look. Display of Asus Taichi is a bit different from others as it is having a double-sided LED-backlit IPS/FHD display supporting resolution of 1920×1080.
Outside lid of tablet is a touch screen & side by side it is also a laptop after opening the lid which makes it a perfect Ultrabook. If we talk about the weight of Taichi then it's very light and weighs merely 1.3 kg same as of Asus Zenbook.
[youtube=http://www.youtube.com/watch?feature=player_detailpage&v=3DNQc9rgV9A]
Powered with Intel Core i7 processor, fast SSD storage and dual band 802.11 Wi-Fi Asus Taichi is a must buy for those who wants to use Windows 8 and want to feel the touch flow of it. Asus Taichi will be available in 11.6″ and 13.3″ display size and will hit the market around early 2013 or in the end of the year.
Video via TechInStyle.